small solar light with butterfly $41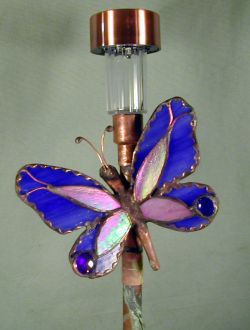 small solar light with dragonfly $41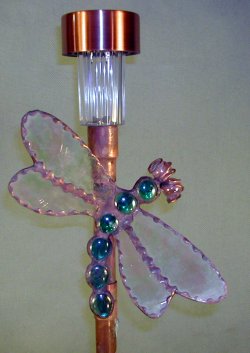 small solar light with humingbird $41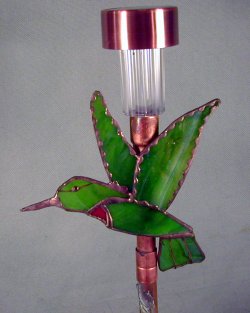 double hanger post with solar light $104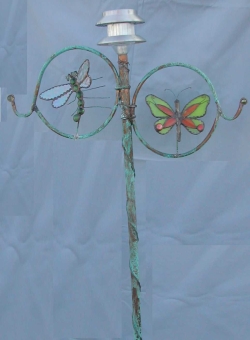 The small solar lights shown above are mounted on 30" copper posts.
The butterflies, dragonflies, or hummingbirds that adorn them
can be made in any colors. Other items can be ordered for the front
of the post also. I recently created one with a flamingo.
S/H from $14-$20.

The larger double hanger post with solar light stands 5 1/2 feet tall.
The butterfly and dragonfly colors can be customized.
The side hooks will hold plants, birdfeeders, or hummingbird feeders
up to approximately 15 lbs. each.

Currently, the double hanger is only available at shows or for delivery.
Because of its size, I do not ship this item.


The batteries in both types of solar lights
can be replaced


when they no longer charge well.



double hanger post in IL